The Society
RELEAFY SLIDR KIT, Electric Portable Dab Straw- Blue
Regular price
$49.99
$0.00
Unit price
per
RELEAFY SLIDR KIT- Blue
RELEAFY SLIDR electric vaporizer Kit is an all-in-one pen-style compact and lightweight E-Vaporizer straw that takes vaping to an all-new level.
Powered by an integrated 350mAh rechargeable battery, it features low temp mode with 3.2V and cloud mode with 3.8V for vaping throughout the day.
SLIDR electric vaporizer comes with a magnetic cap that is integrated with a ceramic storage jar, which allows you to use your favorite material with ease. It is also designed with isolated airflow which makes sure pure flavor all the way through your sessions. To make maintenance less hassle, SLIDR E-Vaporizer supports auto cleaning mode to burn the reclaims automatically.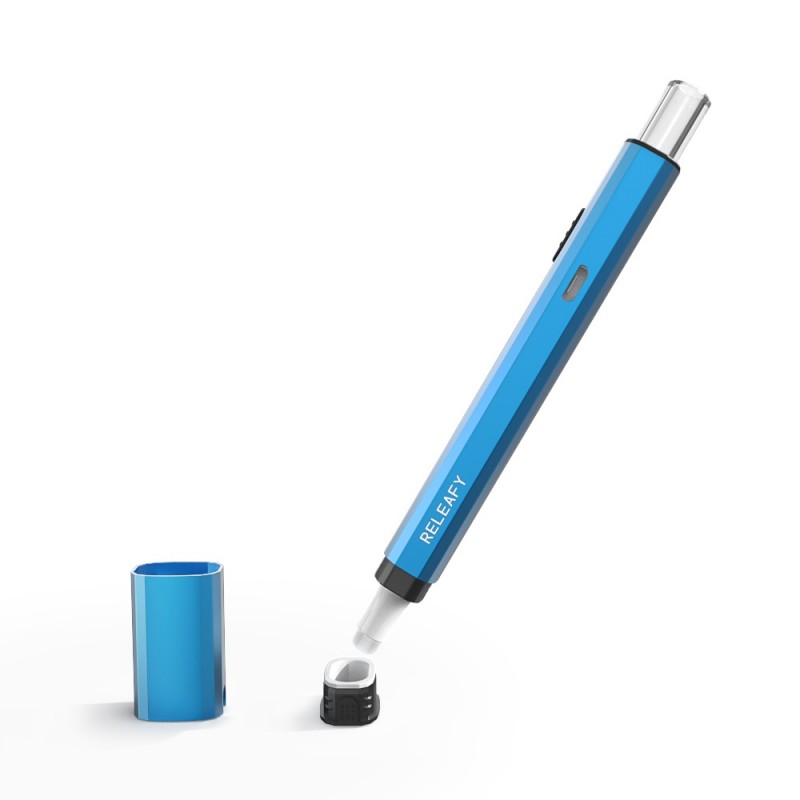 Features:
Usage: Electric vaporizer pen
Draw Activated
Replaceable Quartz Coil
Isolates Airflow Tube
Built-in Jar
Magnetic Cap
30s Coil Self-Cleaning Setting
 
Specifications:
Dimensions: 17.6*12*135mm/ 0.69*0.47*5.31in
Built-in Battery: 350mAh
Flavor Mode: 3.2V/ 9.3W
Cloud Mode: 3.8V/ 13.1W
  FAQ BEFORE CUSTOMER ORDERS RELEAFY SLIDR ELECTRIC VAPORIZER KIT
      What should I do if the tip is easy to crack?
Be careful not to drop it to the ground or anything on a hard surface;
Do not overheat the coil
Avoid violent use
       What's the self-cleaning mode?
Slide the switch 4 times consecutively in 2 seconds to active self-cleaning mode.
Remark: Don't put Slidr pens entirely into the isopropyl alcohol.



---