The Society
Smok RPM40 Kit - Prism Rainbow
Regular price
$45.99
$0.00
Unit price
per
Smok RPM40 Kit - Prism Rainbow
SMOK RPM40 Kit uses a real pod mod vaping system. This system integrates a rechargeable 1500mAh battery and advanced IQ-R Chipset intelligence. This special chipset makes it possible to have an almost-instantaneous heat time, allowing you to vape quicker than with any other model. In fact, the ultra-rapid heating time is only 0.001 second that's amazing! RPM40 can also hold a maximum of 4.3mL of your preferred vape eJuice or nicotine salts in new, specialized pods. These new pods provide a unique, new and pleasure-filled experience for vapers.
SMOK RPM40 40W Pod Mod Kit is constructed from an extremely durable zinc alloy. Specifically, the SMOK RPM40's pod system is made out of durable but lightweight materials that provide users with a unique and neat hand-held vaping system. This pod system is a square cube shape that won't weight you down. In addition to holding your favorite eJuice or nicotine salts, the SMOK RPM 40 pod system is designed to be used with alternative oils or aromatherapy. This gives you the opportunity to enjoy a myriad of different uses and experiences with your vape pen. The SMOK RPM40 pod system includes refillable pods and replaceable vape coils for your benefit. Don't wait any longer-you won't be disappointed when you choose this model.
By the way, VXV 510 Adapter for SMOK RPM40 Kit is now available which can switch your SMOK RPM Pod Mod to a normal mod.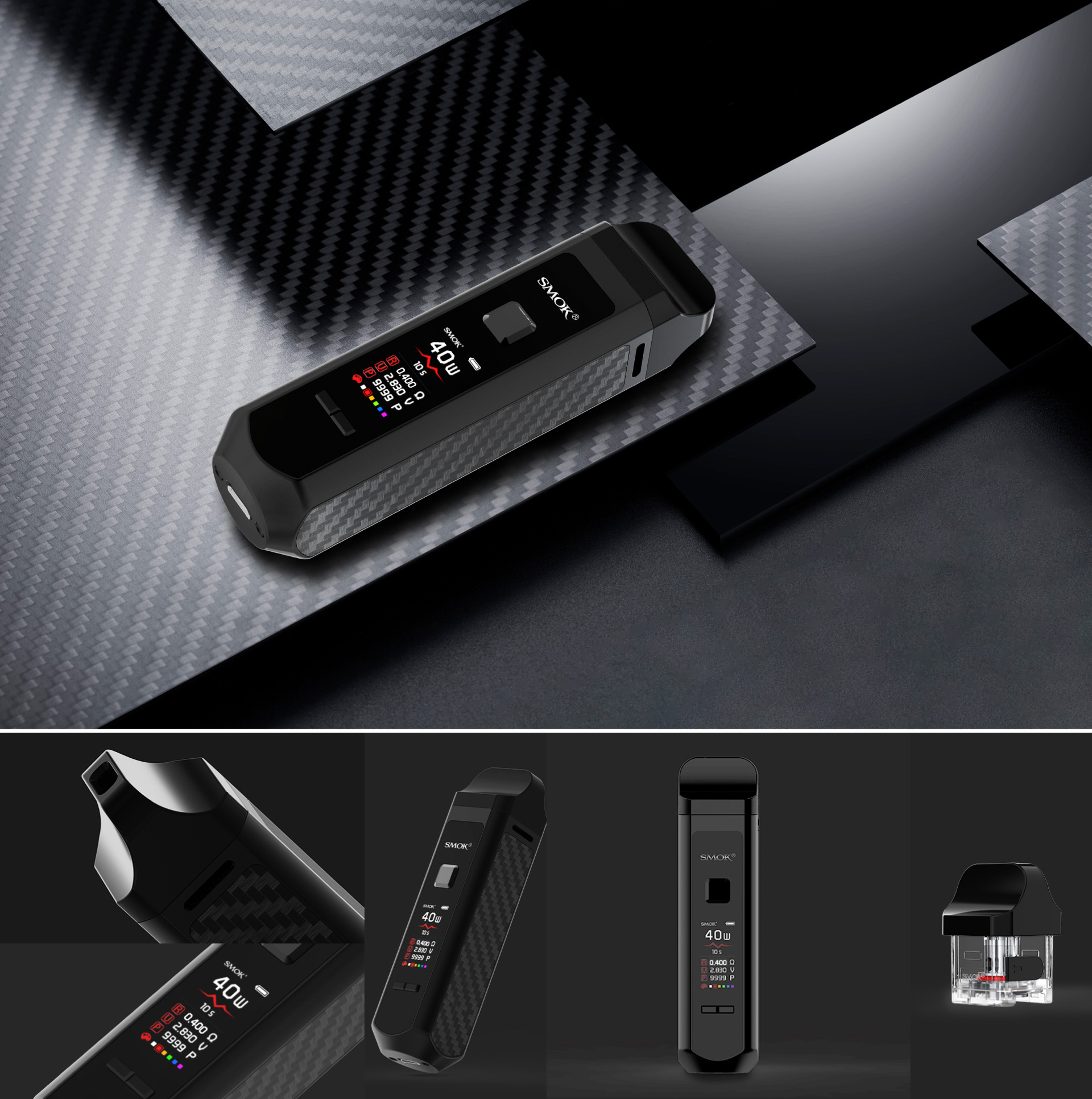 Parameters
Size: 25 * 25 * 99mm
Battery Capacity: 1500mAh
Standby Current: <140uA
E-liquid Capacity: 5ml(Empty pod) / 4.3ml(Standard Pod) / 4.5ml(Nord Pod)
Firing Time: 0.001S
Input Voltage: 3.3V-4.2V
Output Voltage: 0.5V-4.1V
Output Wattage: 1W-40W
Charging Current: 0.88A (Max)
Charging Voltage: 5V
Output Mode: Watt
Resistance Range: 0.2ohm-2.50ohm
Overcharge Voltage: 4.3V
Over-discharge Voltage: 2.4V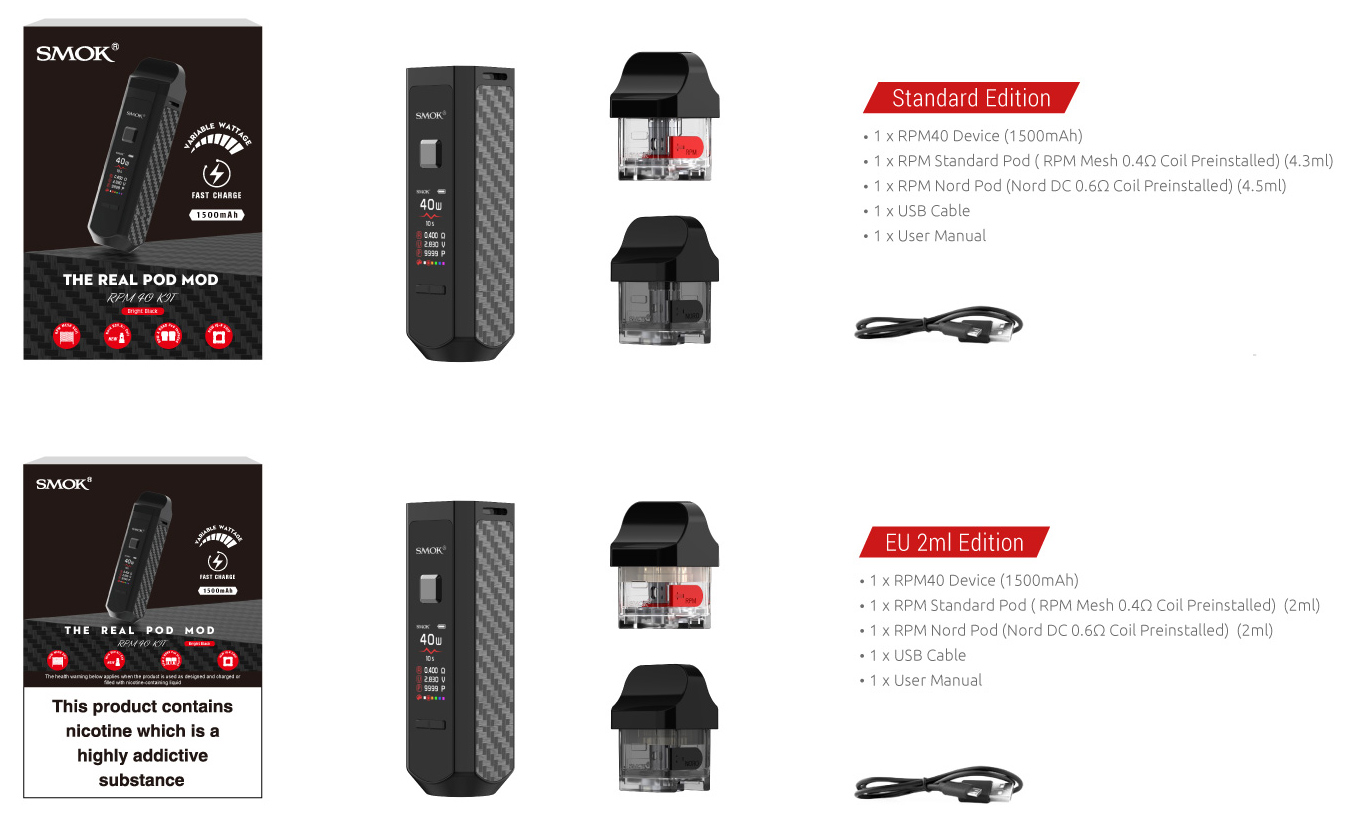 Quick Links: 
---